Over the weekend I put together a photography booth for our town's annual fall festival. Though I have mostly put my career on hold, I decided that it wouldn't hurt to take advantage of the 10,000 people that would be streaming past my front lawn. It seemed like a waste not to. So, I dug out my inventory of prints and got to work. As I signed, packaged and labeled the photos that had once filled me with so much passion and drive, the reality of motherhood began to crash down on me.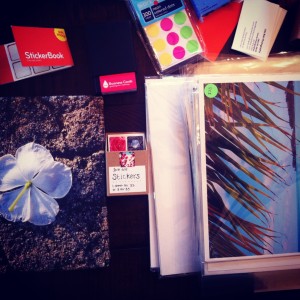 I love being a mother, and do not regret my decision to stay home during my child(ren)'s early years, but I also love working hard and using my talents. I need to love fully, and I need to be fully successful.
Once you become a mother, though, you enter a world of tough decisions. It can feel as though you are perpetually giving up something that is incredibly important (to you) in order to do something else that is also incredibly important. Consequently, you are doomed to always feel the pull of that thing that you said no to.
Right now I am struggling to accept that my very confident decision to stay home with my child means I cannot also be the woman who enjoys sitting at a desk (or metaphorical desk if I am out shooting photos) for eight hours, completely oblivious to anything other than my work. I am struggling to accept that I had to put down my laptop halfway through that last sentence to tend to my napping toddler who wanted to nurse.
Because, I have enormous expectations of myself as a career woman and a mother. So, how do I reconcile those two facts?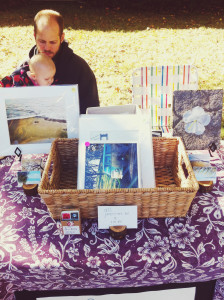 I suppose all I can do is what every other mother must do: feel comfortable in the decision I made and try to surrender to reality. Because, as I tried to fit a month's worth of preparation into three hours this past weekend, I proved to myself that I simply do not have enough hours, energy, and love to split between two things that I do not know how to do halfway. So, for now, I have to be okay with where I am and put a tack in that other important thing. And I have to do so with the knowledge that I will never fully extinguish the (deceptive) voice that calls to me: you can have it all. Because, I can't help but dream of feeling whole.