1. Shea Moisture hair products. Shea Moisture users are pretty extreme in their love and devotion for these products so I finally decided to give it  a try. Now I can't stop ordering more…and more (you can buy online or at Target or Walgreen's). These shampoos, conditioners and styling aids are organic, natural, smell delicious, all while actually working (unlike a lot of natural haircare). I will say that these products probably work best if you don't use sulfates or silicones. Shea Moisture also makes body care and baby products!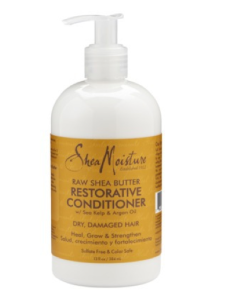 2. BareMinerals Stroke of Light Eye Brightener. As I plunge deeper and deeper into my thirties and since I've become a mother (who doesn't get enough sleep) I have begun to look a bit a lot more haggard. Enter Stroke of Light. It's natural, light and sheer yet does an amazing job at brightening dark circles and erasing exhaustion. Bonus- it helps diminish fine lines over time.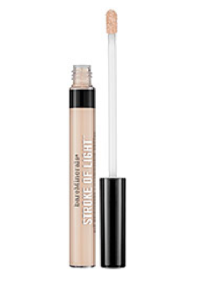 3. Sleep Pillow App for iPhone. I have struggled to fall asleep for decades. Now that I am a mom, I am totally exhausted and really need all the sleep I can get, but oftentimes I still have trouble drifting off. I just started using Sleep Pillow and I love it! There is a free version, but I opted for the $1.99 pro version to have access to all 75 soothing sounds. The app has over 5 million users and promises to have you asleep in minutes. So far, I'm a big fan! I especially like the mix feature, which allows you to create a mix of several sounds—I want to feel like I'm camping by a stream with rain falling on my tent and a fire crackling outside.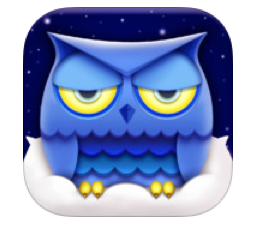 4. Squeegees. Yes, squeegees. I know. But, it's true. On a recent trip to the hardware store I decided to finally purchase one. The wall-to-wall windows in our sunroom were so murky and streaked and I dreaded cleaning them by hand. I hate washing windows. It's so tedious, and even worse, they never look clean when I'm finished thanks to all the streaks, which I find impossible to avoid no matter what I try. Well, not with a squeegee! I've also started using one in the bathtub to prevent soap scum. It's a small thing to be excited about, but I truly am.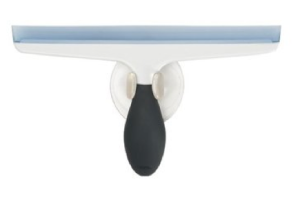 5. St. Ives Apricot scrub. This is an oldie, but a goodie. I haven't used this scrub since high school, but while at Target recently I noticed that it was only $2.99 and come on. That's a deal. The scrub I normally use is $28 so I thought I'd at least try St. Ives. Well, it works. It brightens and softens and it's paraben-free.
6. Yes to products. I recently started reading a ton of reviews for skin and haircare products while in the process of changing all my routines. Yes To is so highly rated, and natural (though it doesn't have the best EWG rating) so I thought I'd give some products a try. I will say that I'm not a big fan of the scents, but the results are pretty great! I love the Yes to Tomatoes Daily Balancing Moisturizer and Yes to Blueberries Eye Firming Treatment.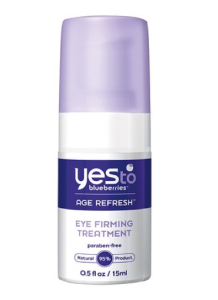 7. Shirts with decorative cuffs. I seem to have a growing collection of these in my wardrobe. Most recently I picked up this one by Free People, which coincidentally is where all of the shirts in my collection are from. I just love the look. The cuffs are not only pretty, but so unexpected.
8. Flushable Diaper liners. I didn't think I had a need for these, and have had a roll sitting around for a while. But, I decided to give them a try with my prefolds recently. I don't know why I never considered using a liner before, but they really make cloth diapering convenient. I thought my diaper sprayer was a life-saver, but since I started using liners, I only need the sprayer for accidental diaper spills. They make cloth diapering as convenient as disposable diapers (with the exception of a little extra laundry).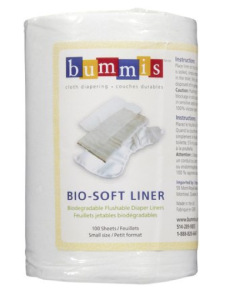 9. Baby Bee Multipurpose Ointment. While this ointment is great for bums, I mostly use it for other skin issues. My babe's eczema spread to her face for the first time as the temperature dropped this fall, and I have searched high and low looking for something to help heal her poor skin. I wasn't about to put a prescription steroid anywhere near her mouth or eyes, which is where the problem was. But, nothing I tried worked. Until Baby Bee. I use this in conjunction with a warm steam vaporizer at night and my child's skin is beautiful and moisturized. It's also great on cracked adult hands and any other little nick, cut, or rash that may pop up.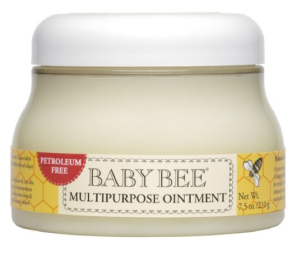 10. The Four Agreements. I admit, I am a big fan of self help books. I always have been thanks to my father who has passed on all of his reads to me for decades. I've read The Four Agreements several times (and all the companion books), but this last time it really took. I kid you not when I say my life has been completely transformed by these teachings in the past month.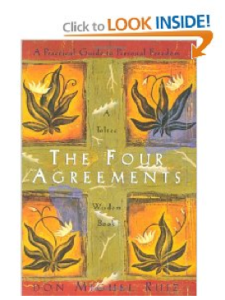 What are you currently obsessed with?