**All meals, products and recipes in this post are gluten-free, dairy-free, soy-free, corn-free, and peanut-free.
In our house, we avoid gluten, dairy, soy, corn, and peanuts while being incredibly health-conscious at the same time. It is challenging, to say the least. But, even more challenging is catering to those demands with a toddler mouth to feed.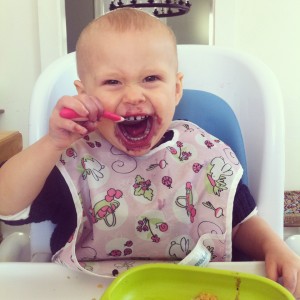 Since I am always on the look-out for new meals and foods to offer my little one, I figure there must be plenty of people out there looking for the same. So, here are the most popular lunches in our current rotation…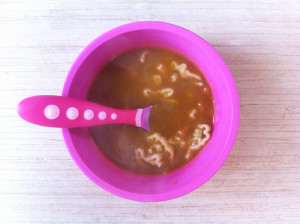 Ingredients:
2 tbsp Earth Balance Coconut Spread
2 tbsp finely diced onion
2 cups canned (I recommend BPA-free boxed) Pumpkin Puree
4 cups low-sodium Chicken (or veggie) broth
2 tbsp organic, no sugar added applesauce
1/4 tsp allspice
1/4 tsp thyme
1/2 cup noodles
Directions:
-In a medium saucepan over medium heat, melt "butter." Add onion and cook until fragrant, about 30 seconds.
-Add pumpkin puree, broth, apple sacue, allspice, and thyme and bring to a boil.
-Add noodles and cook just until tender, according to package directions. Let cool slightly before serving.
To store: Refrigerate in an airtight container for up to 3 days.
Some allergen-free kitchen staples (follow links below):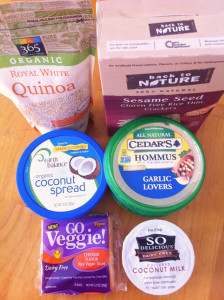 365 Organic Quinoa